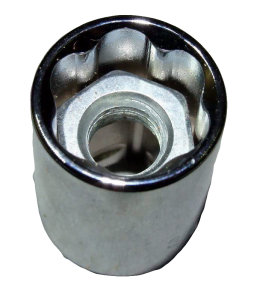 The pronounced curvature of the ramps on these deliberately creates a wide range of sizes they can engage, hence the Metric/Inch contraction in the name.
(may show odd results outside the UK)
Use to...
• Undo nuts.
• Undo bolts.
• Hold a shaft still.
Buying Tips
• Avoids damaging corroded shoulders.
• Avoids already damaged shoulders.
• Each spanner fits multiple sizes.