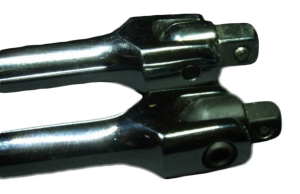 A longer lever is a cheap, simple way to bring more force to bear. Clean and lube to avoid a shear.
Use to...
• Undo nuts.
• Undo bolts.
• Hold a shaft still.
Buying Tips
• Some have a 1/4" bit drive too.
• Padded handles are good.
• Knuckle heads are useful.