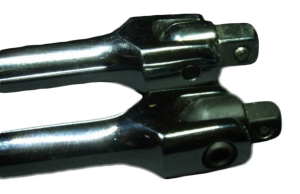 A bigger lever is one of the cheapest simplest ways to apply more force... make sure you use the Low-Risk techniques in our book to clean and loosen the target before you do that though.
Use to...
• Undo nuts.
• Undo bolts.
• Hold a shaft still.
Buying Tips
• Padded handles are good.
• Knuckle heads are useful.