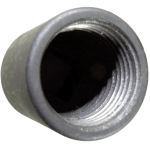 Reverse threads are perfect where access is limited or the fastener is countersunk, like a wheel nut or bolt. But the removed item is it hard to get out of the socket.
Use to...
• Remove headless shafts.
• Remove protruding snapped shafts.
Buying Tips
• Buy a Vice to extract the freed stub from the socket.