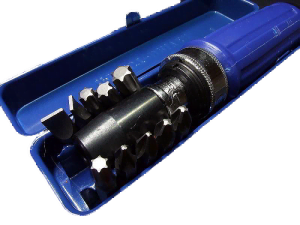 This turns a hammer blow into a twisting force, combined a shock impact down the axis of the shaft. They're cheaper and smaller than the powered ones. It has a square drive for sockets and an adaptor for screwdriver bits. That includes cross head, slot and Allen key shapes.
Use to...
Loosen a seized fastening.
Buying Tips
Ensure a bit adaptor is included.
Get the largest selection of additional bits.