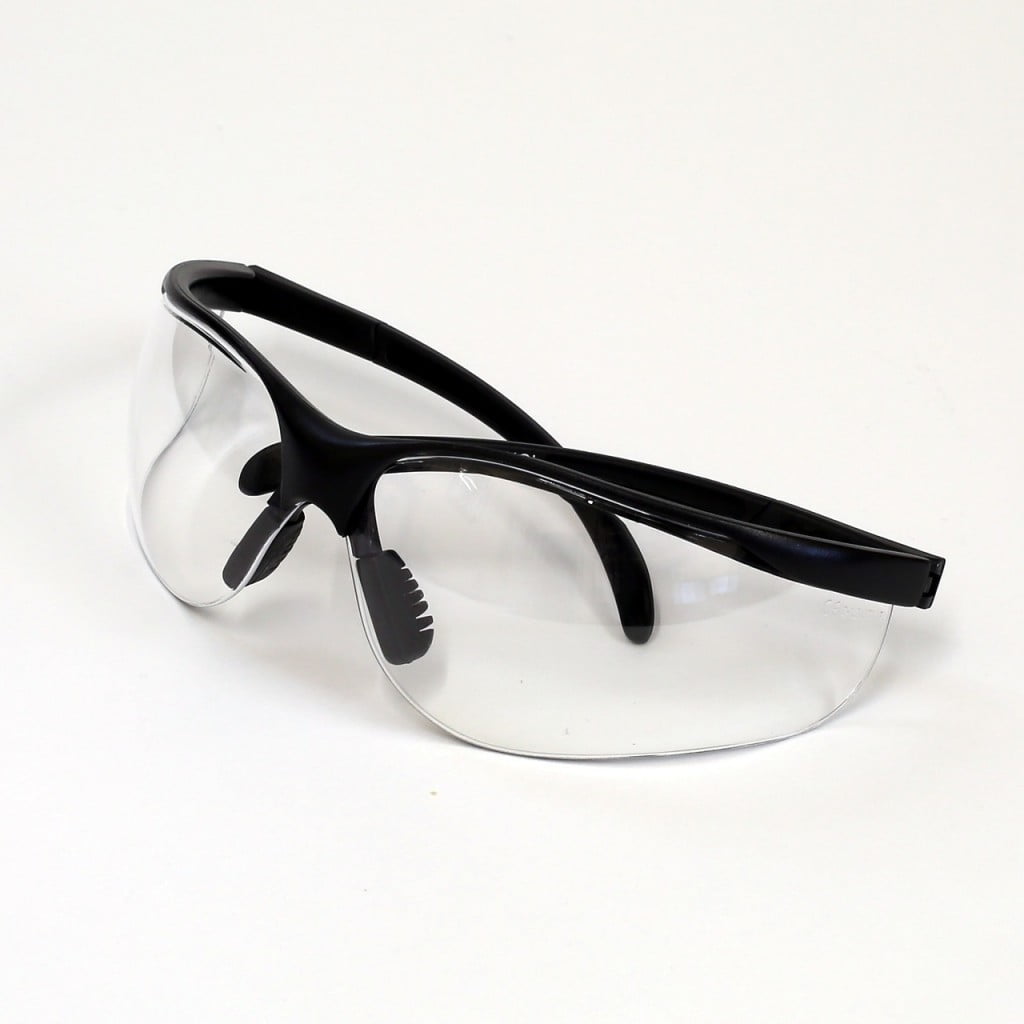 Use to…
Protect you from dirt, swarf and chemicals.
Some protect from impacts.
Buying Tips…
Not all are rated as PPE.
Safety Tips…
Always wear "eye-protection"/].
Consider "skin-protection"/].
Safety Glasses
We tend to take our eyesight for granted but it is vital. These things are far less bulky and clunky than they used to be… cheap at twice the price. No good for fine airborne dust though.